Stefan's Cathedral Pipe Organ
I created this organ to test the rich soundfont.
The disposition is built with the single instruments, compound patches (ex : Principal 8' + 4') are ignored for want of space on an usual screen.
jOrgan version : revised and upgraded to jOrgan 3.14 2012 June 8
Screenshot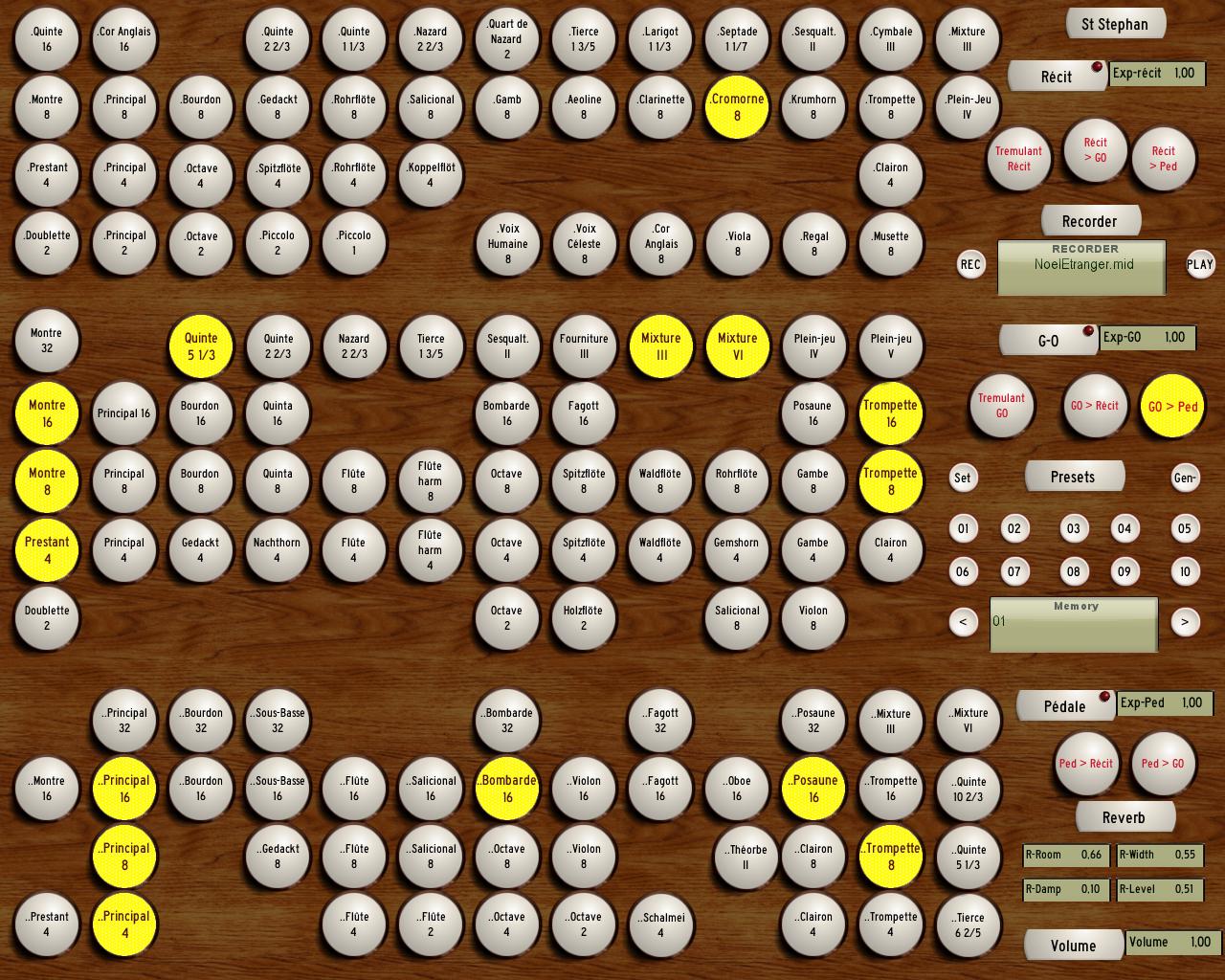 Download : JL-St-Stephan_Cathedral-jO.3.14.7z
It was very kind from Pastor Paul Stratman to repair the Cromorne and made some other improvements.
Paul, Thank you very much !
Return to MUSIC