FENDER / RHODES - Electric Pianos
I made this disposition because I like very much the sound of the vintage Fender / Rhodes.
I thought it was very funny to compare them in a very easy way, and why not mixing them !
The pistons beside the stops, let you select an only piano with automatic deactivation of the other ones.
The interest of these vintage pianos is the hybrid building mixing mechanics (mallets, tines, …) and electric amplification and tone generation.
Later, models will include electronic effects and more recently MIDI capabilities. But, as I am concerned, they become totally different instruments !
jOrgan version : 3.11.1
Screenshot : 2011 Jan 5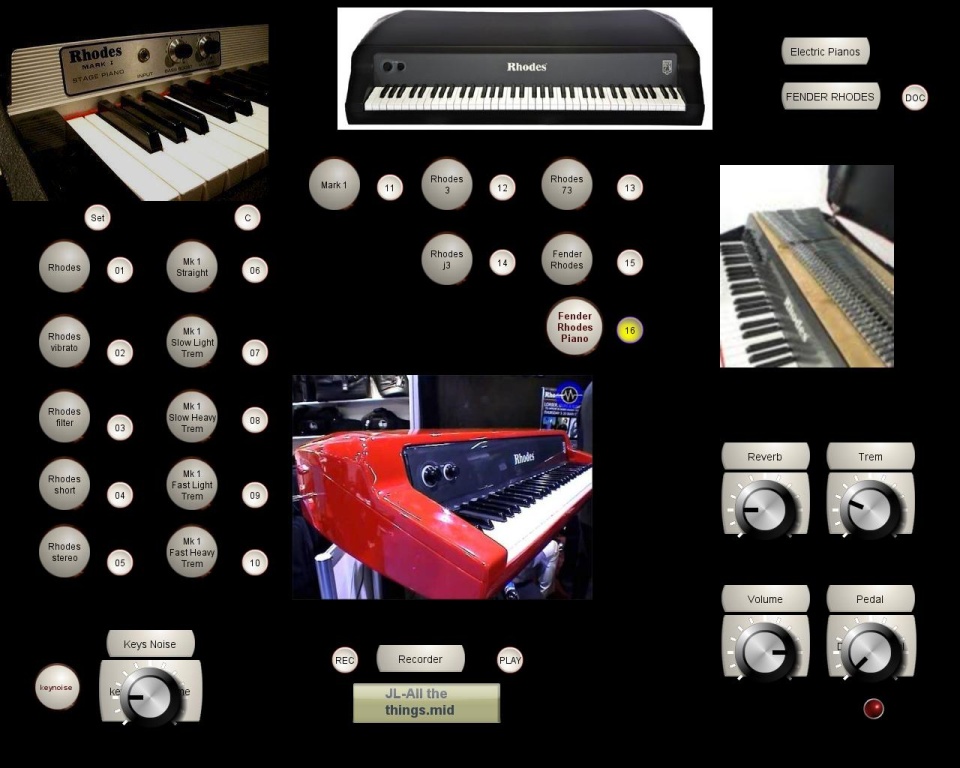 Download : JL-Rhodes-jO.3.11.1.final.zip (created 2011 Jan 5)
It contains :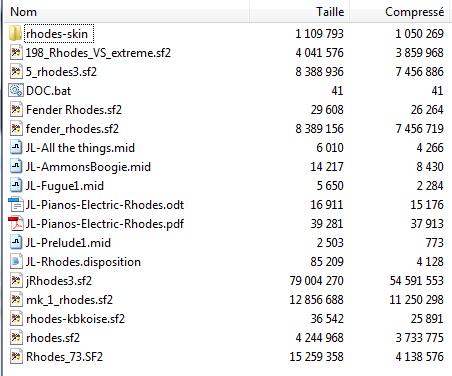 The MIDI files are neither live or recorded by myself.
They come from .mid files found on the web.
They have no stop selected, so you will better choose one piano before PLAY.
Return to MUSIC