17 Acoustic Grand Pianos
I made this disposition to compare 17 Acoustic Grand Pianos I had the soundfonts sleeping in my SF2 folder.
I thought it was very funny to compare them in a very easy way, and why not mixing them !
Damper and soft pedals, if connected and well customized, will highlight their corresponding red LED and modify the position of the cursor in the continuous control elements.
jOrgan version : 3.14
Screenshot : 2012 Sept 4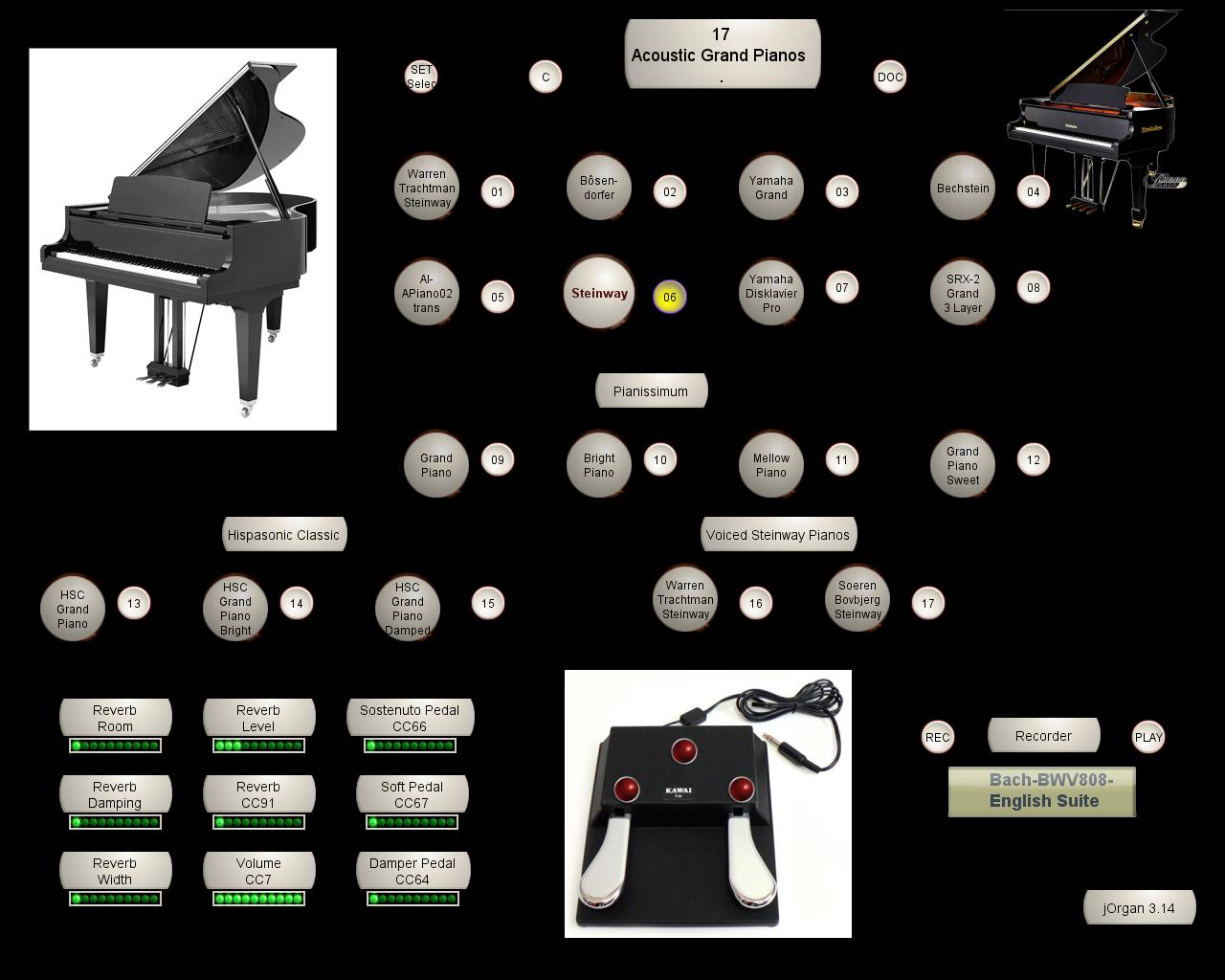 Download : JL-A-Pianos-jO.3.14.7z (created 2010 Dec 3 - revised and upgraded to jOrgan 3.14 2012 Sept 4)
size :
- zip :180 Mo
- uncompressed 448 Mo
The MIDI files are neither live or recorded by myself.
They come from .mid files found on the web.

Return to MUSIC

corporate lawyers