HAMMOND B3
Emulates most features of a real B3 with 2 manuals and pedalboard.
Options :

- Connection to a virtual Leslie cabinet (MrDonald) via virtual cables (MIDI YOKE and Portaudio)
- With a third keyboard connected, the TRIO section offers a SOLO instrument in the spirit of the famous Hammond Trios.
- It is also possible to connect a virtual arranger to add drums, bass and /or orchestral accompaniement.
- Change the standard model to B3 jazz , perso ... by changing the memory file.
jOrgan version : 3.14 (final)
Screenshot (2011 Sep 10)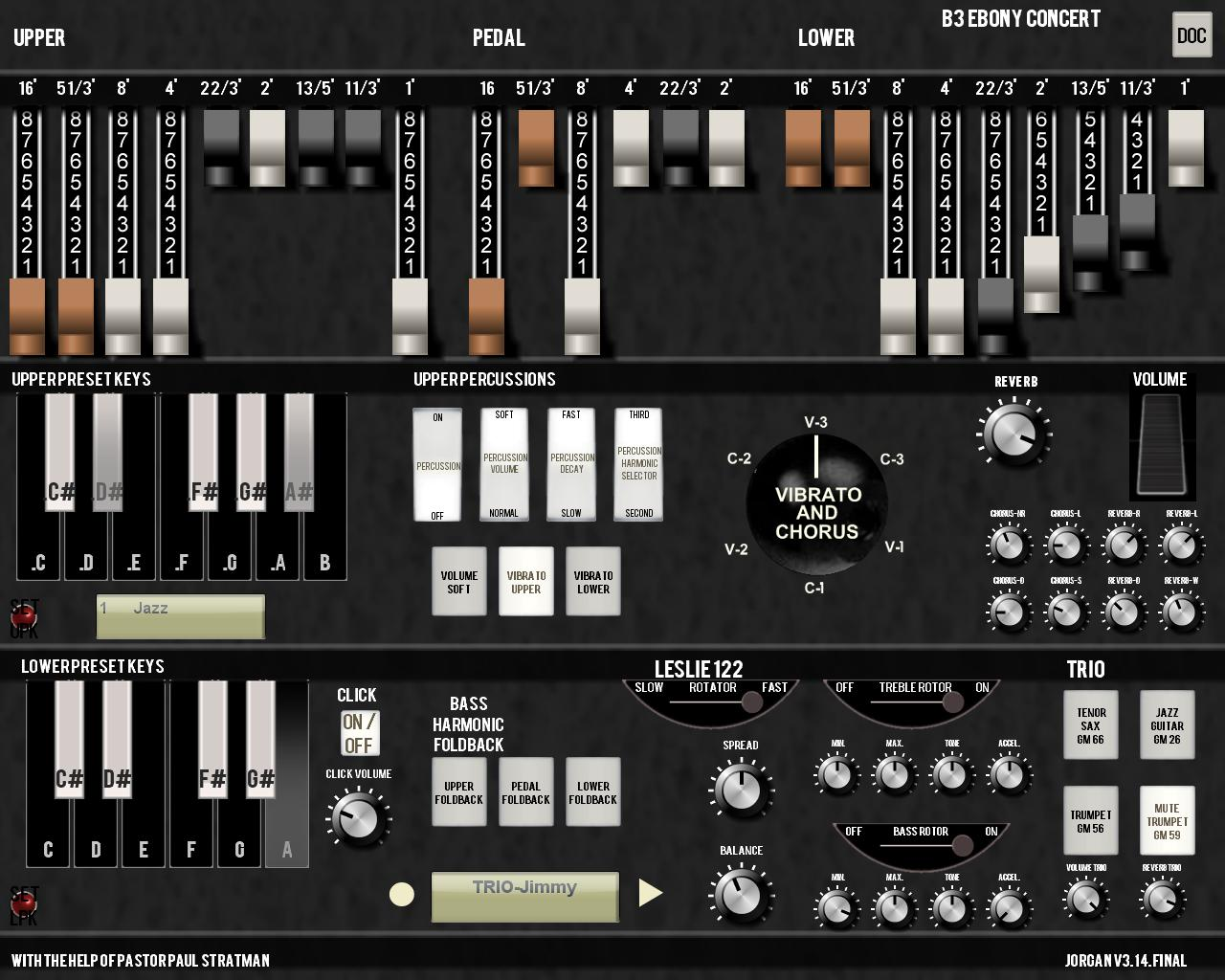 Download :
Disposition standard : JL-HammondB3-jO.3.14.final-web.7z
( Revised and upgraded to jOrgan 3.14 2011 Sep 10)
It contains :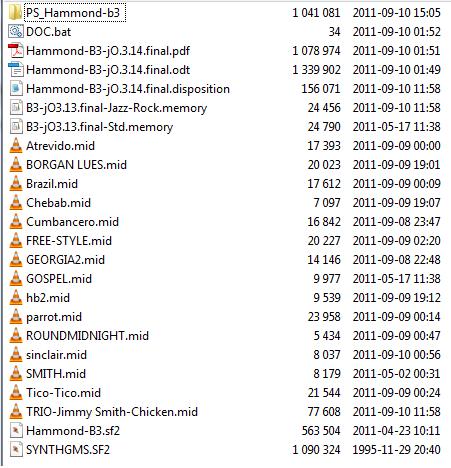 Return to MUSIC
frontpage hit counter